Meet the Doctor
Ronald M. Roncone, DDS, MS
Dr. Roncone was born in Rochester, NY. He received Bachelor degrees in Biology and History from Marquette University in Milwaukee, Wisconsin. He entered Dental School at the same University obtaining a Doctor of Dental Surgery (D.D.S.) degree while simultaneously enrolled in the School of Medicine pursing the study of muscle physiology and neuronanatomy. He was the recipient of three NIDR fellowships. Dr. Roncone did his Orthodontic Residency at the Harvard School of Dental Medicine and the Forsyth Dental Center in Boston Massachusetts and received two certificates in Orthodontics. He received numerous awards for scholarship and leadership during this time, including OKU, the National Dental Honorary Society and Alpha Sigma Nu, the Jesuit University equivalent of Phi Beta Kappa. He taught at Harvard and the University of Maryland School of Dentistry.
Dr. Roncone began his private practice of Orthodontics in 1974. He has been an innovator in orthodontics, holds several patents, has authored 17 manuals on every subject in orthodontics and has lectured more than 1,000 times, covering all 50 states and 52 countries. He remains one of the most sought after speakers in the orthodontic profession.
He retains memberships on the San Diego Dental Society, the American Dental Association, the Pacific Coast Society of Orthodontists, the American Association of Orthodontics, the San Diego Academy of Orthodontists, and was founder of the San Diego Academy of Occlusion. He was also on the Board of Directors of the SDCDG and the PCSO, and the Vista Boys Club. His community involvement includes past president of the Vista Chamber of Commerce, the Vista Rotary Club, Vista-Fallbrook Chapter of the American Cancer Society.
Dr. Roncone enjoys playing golf, traveling, reading historical books, lying on the beach and spending time with his family and friends. He and his wife, Elizabeth, have eight children, ten grandchildren, and one great-grandchild.
Visit Dr. Roncone's marketing and consulting website: www.ronconeroi.com
---
Please call our office for a consultation: (760) 758-0630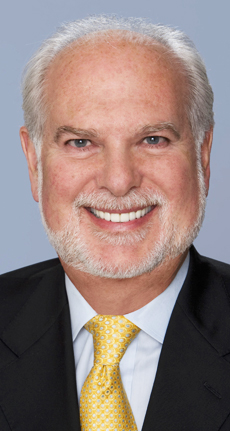 200 Civic Center Drive, Ste. 100
Vista, CA 92084
ph760.758.0630
fax760.758.7604

Monday - Thursday
8:00 am - 5:00 pm